Before "social impact" was a popular phrase, we've been modeling the idea of creating programming centered on "Impact" — creating programs that catalyze the social fabric of the community and well-being of individuals. Leadership exCHANGE is an educational organization dedicated to providing young people with the skills and opportunities they need to become active and responsible citizens in this global community. Programs run throughout the year in Prague and Raleigh, North Carolina.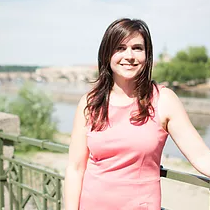 Heather MCDOUGALL
As the Founder and Executive Director, Heather designs the curriculum and oversees the multi-country programming. Her curriculum design and teaching experience spans over 20 years, including teaching leadership, social entrepreneurship, women and leadership, women and innovation, and political science courses at Indiana University, Denver University, SKEMA Business School, St. Mary's College-Notre Dame, Christopher Newport University, and Charles University. Heather is also Co-Founder of e51, and serves as a Board Member for Forward Communities and the Sullivan Foundation Academic Advisory Board.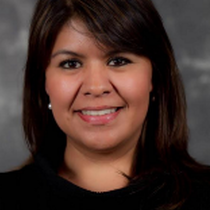 alma ramirez
Instructor and Mentor for Prague, Raleigh & Panama programs. Alma is Co-Founder of Unboxed Social Innovation Consulting, a B Corp that works towards the transformation of the the business sector by advising and collaborating on projects that promote the balance between profit and generating social and environmental value. She is also a Professor at Universidad de Monterrey Mexico and Leadership exCHANGE.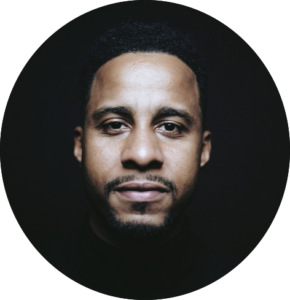 aNGEL Acosta
Prague alumnus and Director of the Rome Program,  Angel remains an active advisor for GLP programs. As Principal Consultant, Angel designs and facilitates healing-centered & contemplative- based learning experiences for organizations interested in exploring issues of difference, inequality, racial equity, and well being. Drawing on doctoral research exploring the intersection of mindfulness, healing-centered education & racial literacy, Angel works with organizations such as UNICEF, NYC Department of Education, and Teachers College, Columbia U, to deepen conversations about structural inequality, historical literacy, as well as community resiliency and social justice.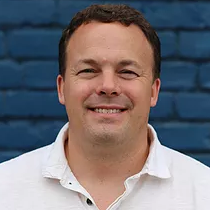 Jason    widen
is a Partner of Leadership exCHANGE. He is also the COO of Forward Impact, whose mission is to unleash the impact potential of next generation entrepreneurial leaders. This work includes supporting community-based strategies to develop and scale high-impact entrepreneurs including Raleigh Founded and ThinkHouse.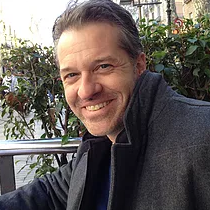 tony middlebrooks
is a Professor for Leadership exCHANGE. Dr. Middlebrooks is an Associate Professor in the Organizational and Community Leadership Program in the School of Public Policy and Administration at the University of Delaware. Current research includes methods of the education and integration of leadership, creativity, and design thinking. Co-author of Discovering Leadership: Designing Your Success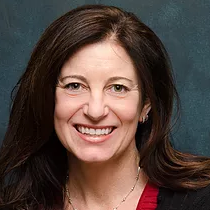 jules bruck
is an Instructor for Leadership exCHANGE Prague. Dr. Jules Bruck, RLA, ASLA, is Associate Professor and Director of Landscape Architecture at the University of Delaware, where she teaches courses in creativity, design process, field sketching, and planting design. She has taught garden design lectures and workshops for regional botanical gardens such as at Longwood Gardens, Mt. Cuba and the Barnes Foundation. Jules is a registered landscape architect, a permanently certified member of the Association of Professional Landscape Designers, and a SITES Accredited Professional (AP). She currently serves on the Delaware Board of Landscape Architecture. Dr. Bruck also owns and operates Evolution Landscape Design, LLC, through which she engages in design consulting, community revitalization, and innovation education. Dr. Bruck has also conducted many study abroad trips to highlight design in both Brazil and Europe. Her current research interests are in design-based learning and public perception of sustainable landscape practices such as designing for ecosystem services. Dr. Bruck has a Ph.D. from Texas A&M University.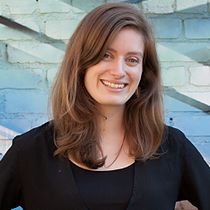 liz tracy
is an Instructor for Leadership exCHANGE Raleigh and the Director and a founding team member of Raleigh Founded, one of the city's premiere innovation hubs. Liz is a facilitator for the Citrix Startup Accelerator, where she has spent the last four years working with internal innovators at Citrix and Red Hat and external B2B tech companies to help them scale their ventures. She is a leader of the NC B Corps growth committee, which is a group of business and university professionals who educate and create growth funnels for aspiring B Corps. Liz has a background in business and art, and brings international experience to her community development. Liz has a passion for teaching and facilitating and the last five years she has worked with Leadership exCHANGE to help students launch their own ventures and get exposure to cross-culture business practices.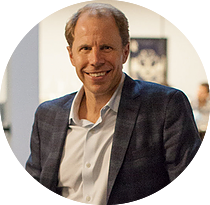 Christopher Gergen
is part of the Advisory Committee for Leadership exCHANGE and Instructor for the Prague program. Christopher is the founding Executive Director of Bull City Forward, an adjunct faculty member at Duke University, and the co-author of Life Entrepreneurs: Ordinary People Creating Extraordinary Lives.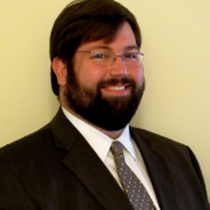 matthew creasy
is the Program Director for Leadership exCHANGE Prague. He is an Assistant Director of the University Student Centers for Leadership Development at the University of Delaware. He has a BA in Political Science with minors in Leadership Studies and History from C. Newport University and a M.A.Ed. in Educational Leadership and Policy Studies from Virginia Tech. Matthew's main leadership interests are in: servant leadership, service-learning, cross cultural leadership, and personality and leadership.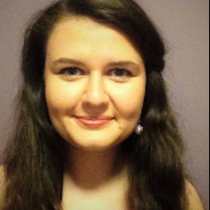 anna blazkova
is the Coordinator for Leadership exCHANGE Prague. She is studying Area Studies at Charles University in Prague. Anna has a strong passion for French culture, literature, and history and loves exploring new places not only in France, but all over the world. She enjoys learning foreign languages and she is eager to meet new people and get to know their countries and cultures.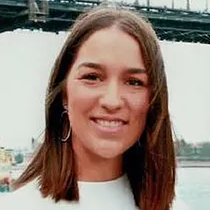 amelia stella
is the Student Development Coordinator for Leadership ExCHANGE Prague. Amelia is from Sydney, Australia; currently studying a Bachelor of Commerce and Psychology at Macquarie University. As a previous student of the GLP in 2017, Amelia gained invaluable knowledge about the importance of leadership. Her passion and love for travel has inspired her to become a global leader who promotes happiness, fairness and empathy.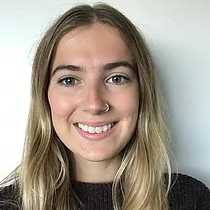 annalise brown
is a Student Development Coordinator who is from the beaches of Sydney, Australia. She is currently studying a Bachelor of Psychology at Macquarie University. Annalise attended the Prague program to develop her skills of leadership so that one day she has the ability to make a lasting global change. She has a strong sense of social justice and experience new, interesting cultures from all around the world.
SPECIAL THANKS TO OUR SPONSORS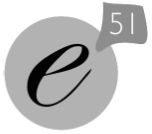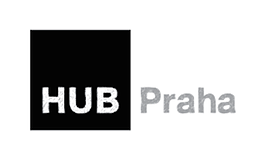 Find us at

310 S.HARRINGTON ST.
RALEIGH, NC 27603